Being Benevolent Seminar
September 7, 2019

-

September 8, 2019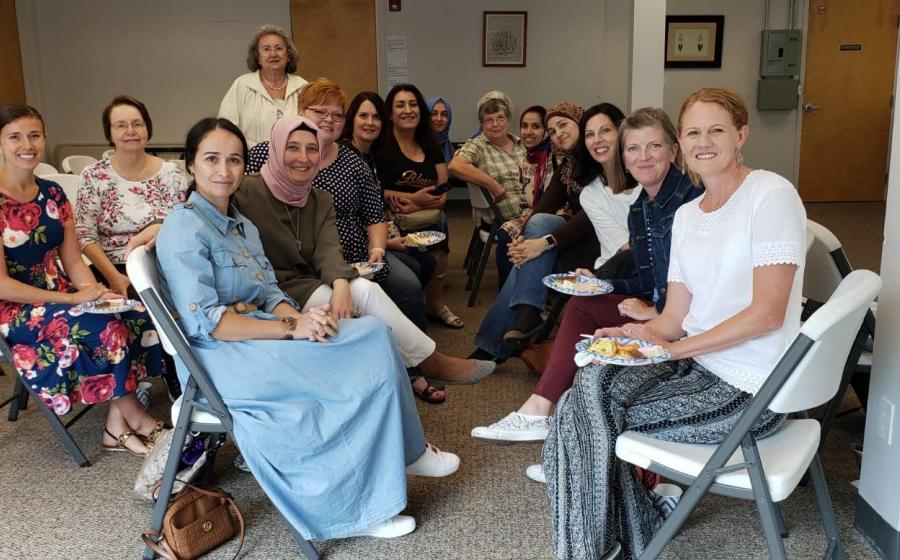 On Saturday, September 7, from 1:00pm to 3:00pm the Emerald Hills Institute hosted our Women's Interfaith Gathering. Zeynep Kariparduc was our host and taught us about the purpose of the Emerald Hills Institute – a place that focuses on inclusion, love and dialogue to grow together as friends.
Kimberly Giles, a life coach, founder of ClarityPoint International and 12 SHAPES inc, and named one of America's Top 20 advice gurus in 2010 by Good Morning America, with over 450 articles published in newspapers and magazines across the world, and a member of the exclusive Forbes Coaches Council, taught us to understand ourselves and others around us in a new, inclusive, honoring, and welcoming way.
Some tips from Kimberly Gile's presentation –
· It is hard to have safe relationships if you subconsciously see everyone outside your groups as worse than, bad, or wrong.
· How do you have safer, less threatening relationships with people who have different religious beliefs? The answer lies in removing fear and focusing on love.
· The faith a person believes in is what feels like truth to them – learn from each other. Focus on what unites us.
· Differences are powerful teachers to show us the limits of our love. Each experience is a classroom for learning, valuing and loving each other.
· Don't judge or label – see each person as an individual not a member of a group.
· Each person is unique, just like a diamond is unique. The more unique the diamond, the more valuable it is. We need to value people in this way.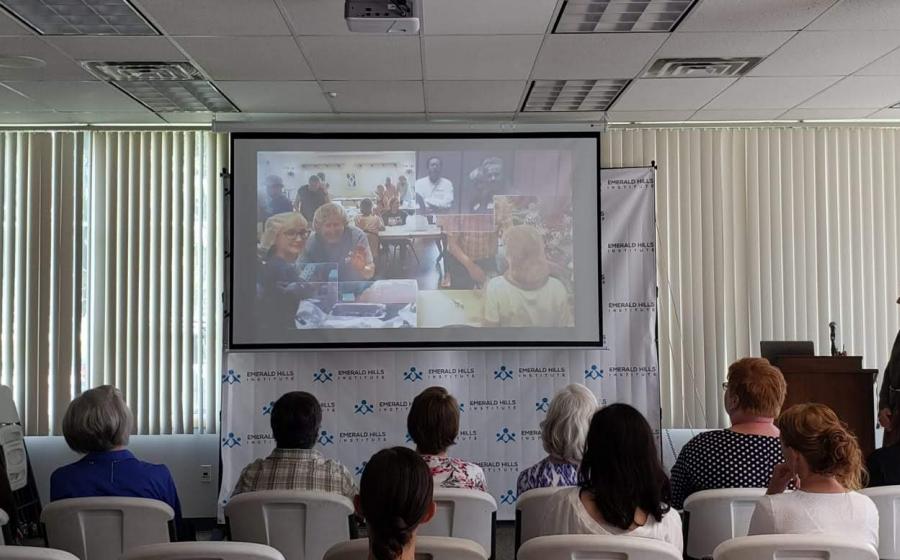 · Human value is unchangeable, infinite, priceless, and absolute – You are always good enough and have the same value as everyone else.
25 people attended including Emma E Houston, over Diversity and Inclusion from the Salt Lake City Mayor's office, and Wendy Stovall of the Salt Lake Interfaith Roundtable attended.
We had a great time talking, learning, getting to know each other, and eating delicious treats brought by attendees and the Emerald Hills Institute.
Kimberly Gile's articles come out every Monday and can be found on KSL.com and at CoachKimGiles.com. She also has 2 podcasts — Help On The Way Christian podcast and Explain People a 12 Shapes production. Her books can be found on Amazon.com: The People Guidebook for Great Relationships: The 12 Shape System and Choosing Clarity: The Path to Fearlessness.